The SteamAir range perfectly combines sleek design with proven efficiency.
Integrating GINOX's Swiss Made engineering expertize, SteamAir hoods are the perfect combination of sophisticated design and proven efficiency.
Highly practical and easy to install, these hoods can adapt easily to any kinds of spaces constraints in professional kitchens.
Advantages
SIMPLE AND PRACTICAL
EASY TO INSTALL
MODULAR
EASY CLEANING AND MAINTENANCE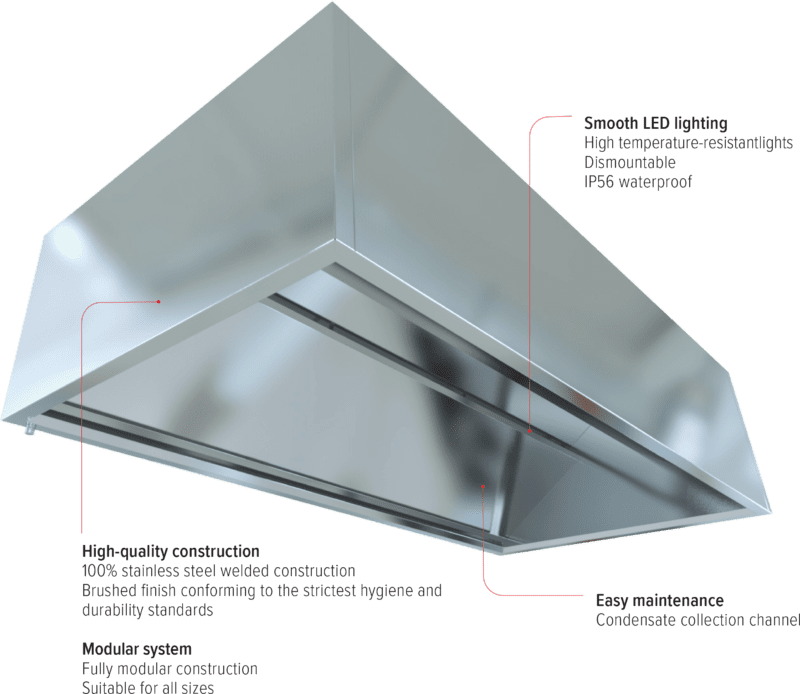 Material
Stainless steel, 1.4301,
1.2mm, brushed finish
Lighting
Optional LED spotlight
Power supply*
220-240 V
50-60 Hz
Standard dimensions*
Length 1200 to 3 800mm
Width 1200 to 1400mm
Height 600mm
*With light included
*Custom-made hoods available on request

References
Ginox Swiss Kitchen is proud to present a handpicked selection of our references.

Frequently updated, do not hesitate to visit us from time to time to discover new projects.

Nice discovery.